---
Zodiac Legion
Steam page


Release date:
June 2022

Platforms:
Windows PC

Regular Price: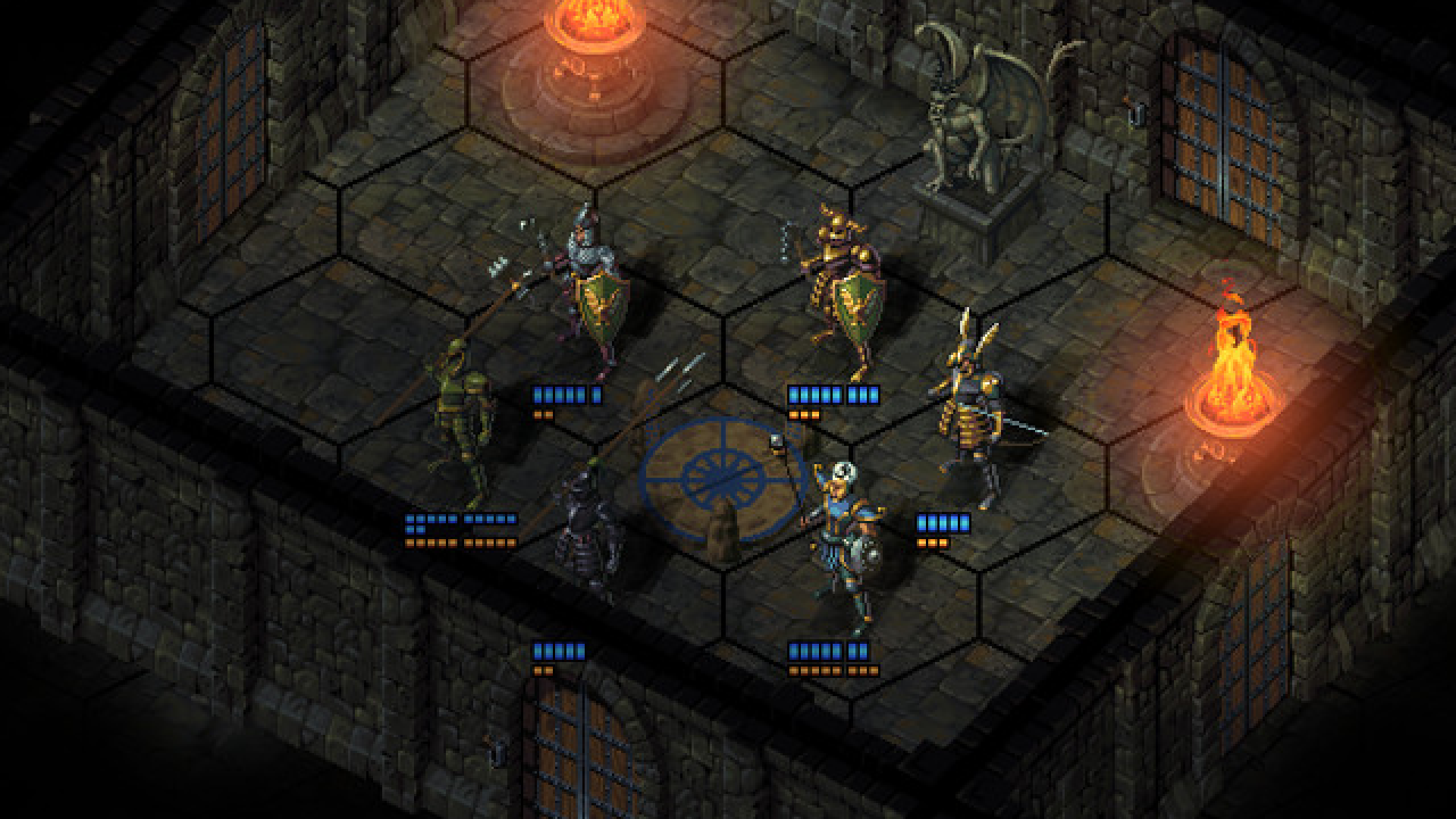 Description
Zodiac Legion is a turn-based tactical RPG featuring lethal combat, squad management and strategic elements. Lead your heroes through daring raids and forgotten ruins, defend your land in a time of conquest and betrayal, and master the secrets of volatile ancient magic to restore a realm beset by the armies of undying fiendish sorcerers.
Features
Lead your knights in turn-based tactical battles.
Explore ancient ruins and places of power, thwart the plans of enemy lieutenants, forge alliances, and restore the Zodiac Order.
Expand and strengthen your stronghold, research new spells and craft powerful artifacts.
Conduct diplomacy and warfare.
Develop your warriors into mighty champions.
Smash your way through fully destructible dungeons.
Reshape the terrain to your advantage.
Lore
As the Grandmaster of the Zodiac Order, it will be your duty to restore this knightly brotherhood and rally its champions under the banners of the thirteen Zodiac signs. You will manage your domain, take important diplomatic decisions and train your warriors in the arcane arts. Enemy armies will invade your borders, forcing you to dispatch your knights on missions resolved through turn-based, tactical battles. Their superhuman powers will tip the scales in the face of overwhelming odds, but beware; many will not survive the ordeal. Yet exploring the secrets of necromancy may reveal that a Zodiac Knight's duty need not end in death.
Inspiration
The work on Zodiac Legion began because we shared the vision of a game that would combine the tactical combat and strategic campaign of X-COM, with the fantasy aspects and dungeon crawling typical of most roleplaying games. We decided to use the theme of the Zodiac because of its association with classical mythology, and due to its ties with distinct character archetypes, which served as the foundation of our class system. There are hundreds of distinct features and qualities attributed to the signs by astrology, which lends itself to a robust and interconnected system that has an impact on all the aspects of Zodiac Legion's gameplay and storytelling.
Awards & Recognition
CNC
FAJV grant request approved on May 2021
Guerrilla Collective
selected for the 2022 edition
---
Press
---
Gifs
download all gifs as .zip (19855KB). The zip files contains animations not shown on the page.
---
Images
download all screenshots & photos as .zip (44003KB). The zip files contains images not shown on the page.
---
Audio
---
Roadmap
October 2021:
Demo
Q4 2022:
Early access release
---
Logo & Icon
Where possible, please use the version of the logo with transparency, as long as the logo is clear and readable on the underlying background. If placing the logo in a square area, use one of the square logos.
---
Members
Alexandre Boureau (Email)
Developer/Producer
Maciej Bogucki
Writer/Level designer
Alcibiade Minel
Composer/Sound designer
David "DaaWeed" Martins
Pixel artist
External contributors
Thomas "Cyangmou" Feichtmeir
Pixel artist
Ben "Wolfenoctis" Adendorff
Pixel artist
Valery "Thu" Kim
Pixel artist
Artyom "Brullov" Nevinchanyi
Pixel artist
---
Contact
Contact email
contact@studio-draconis.com
---
About Zodiac Legion
Summary
Studio Draconis is a small studio located in France focusing on bringing old school games that combine tactics with strategy.
More information
More information on Zodiac Legion, our logo & relevant media are available here.
---
presskit() by Rami Ismail (Vlambeer) - presskit-static() by June Rhodes (Redpoint Games) - also thanks to these fine folks